Apex Rock Max Structural Sheathing
Apex Building Technology brings the market a much-needed solution to the problems inherent to building envelope design and interior finishing when wood and gypsum sheathing is used. OSB, while strong is easily damaged by fire, water, rot and mold. And Gypsum, while better than OSB with fire, is weak and easily damaged by water.
Rock Max structural sheeting is equal to OSB in strength, does not burn, cannot propagate mold, is not affected by water and bugs have no interest in it. Rock Max offers a total solution in every application and combines multiple material assemblies into one board application.
Rock Max is manufactured using a proprietary formula of Magnesium Oxide based sulphate cement including a hydrophobic core and surface screed toughened with multi-layer fiber glass reinforcing mesh. Rock Max improves upon drywall in every way becoming structural without the need for corner bead or cumbersome labor-intensive seam finishing. It is equal to OSB in strength, does not burn, does not propagate mold, is not affected by water, is bug proof and is highly sound attenuating.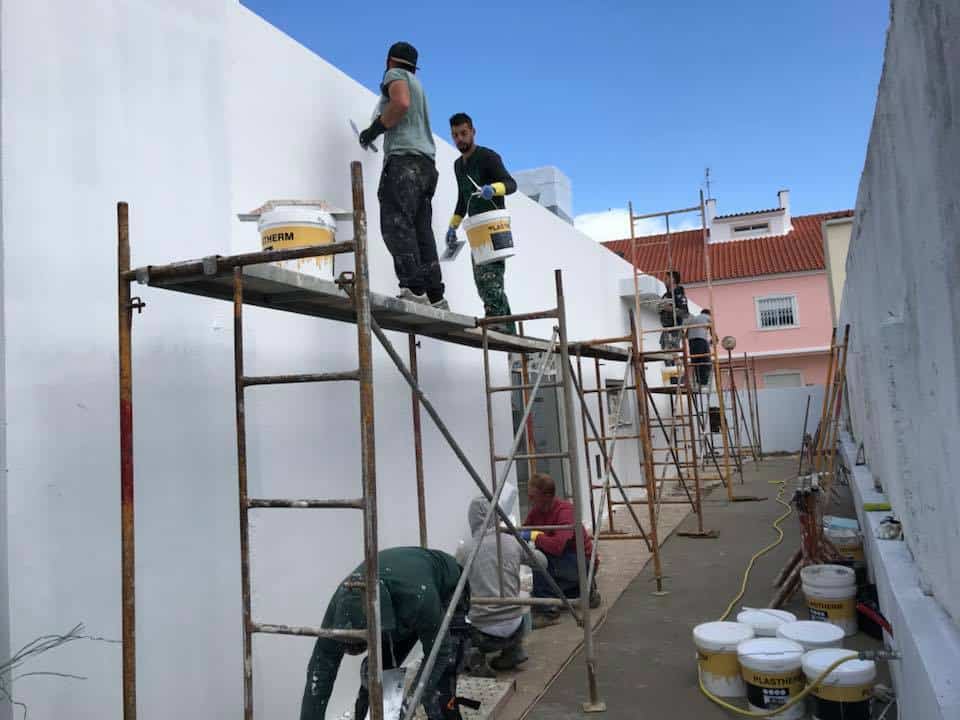 Rock Max as structural sheathing
Rock Max is used as a replacement to OSB in shear wall applications, roof sheathing and structural floor sheathing. It can be cut with conventional carbide saws, nailed and screwed in the same way and offers fire rating, water resistance and is mold proof and bug proof. Rock Max functions in place of multiple substrates in floor and exterior sheathing applications when stucco, stone veneer and tile work is performed. There is no need for backer board in case of tile applications and no need for expensive lath and plaster for stucco finishes or backer board for stone veneers.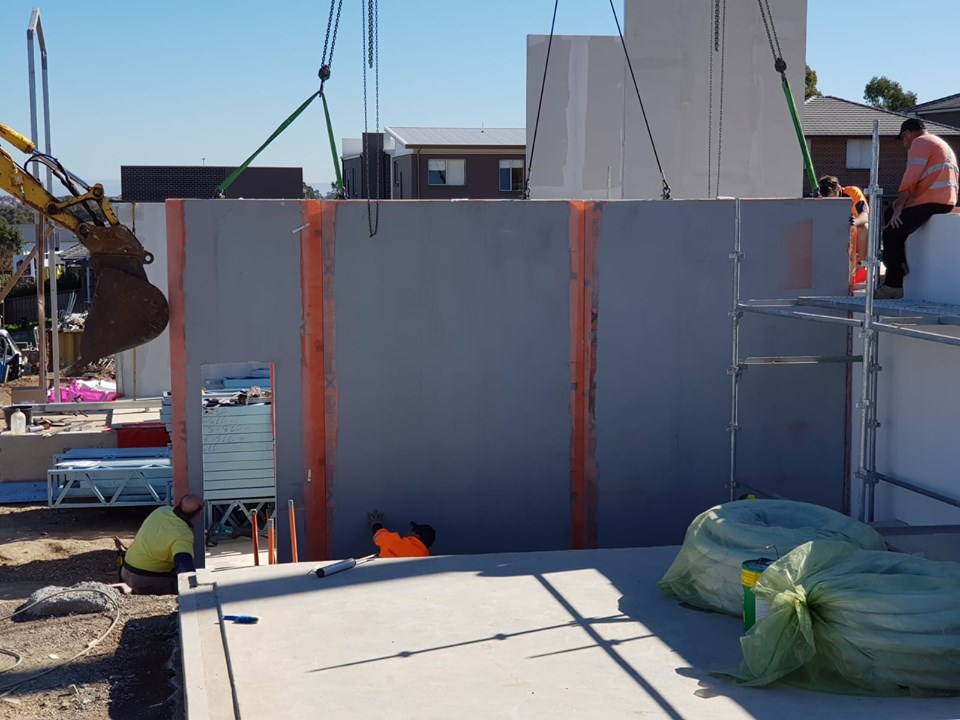 Rock Max is used as backer board in dry and wet locations alike. It has a water proof screed together with a water-resistant core. It can be tiled over directly in every application, kitchen or bath or on floors. Rock Max combines backer board with the structural capability of OSB and that means that your backer board applications can become shear resistant in walls and structurally sound flooring.
As a direct replacement to Gypsum board on walls and ceilings, Rock Max can function not only as a finish board like drywall but also in a structural capacity. Rock Max is hugely labor saving. Because of its density and toughness there is no need for corner bead in the finish process. Further yet, again because of its density and toughness there is no need for cumbersome labor-intensive mudding of seams. All seams are beveled ready to receive a flexible joint sealant which creates a smooth finish. And, if that's not enough, there is no need for blocking or finding a stud when installing cabinetry as Rock Max receives screws like wood directly.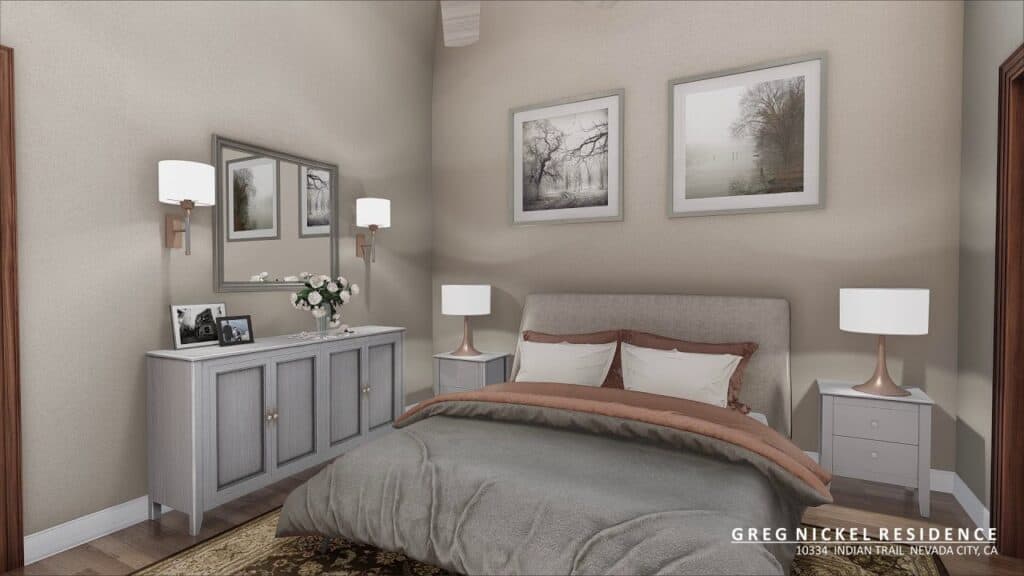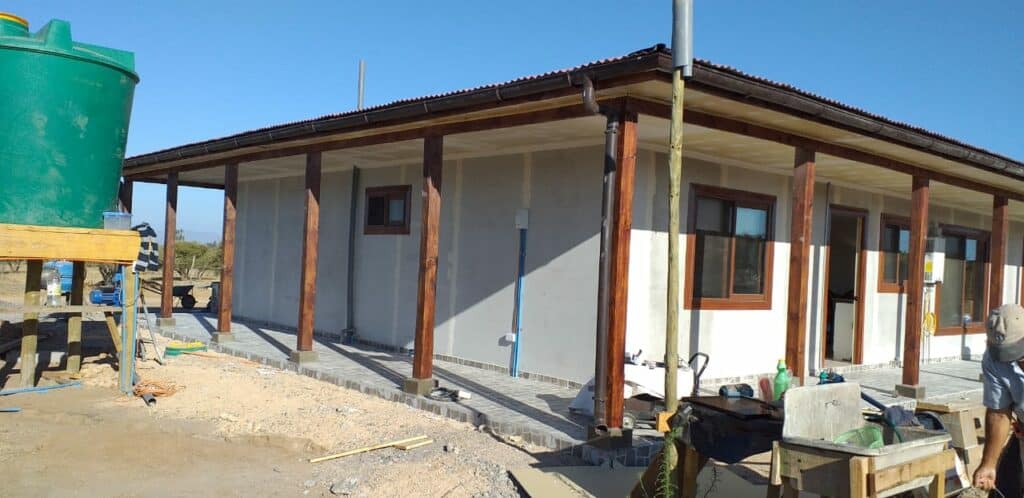 A Solution To Demanding Building Codes
Building code continues to increase the demand on building materials. With the volume in health and safety litigation relating to mold exceeding asbestos claims and higher fire resistance required within multi-family and on exteriors of homes in wildlands nationwide, current code requires better performance in building materials across the board.
Current solutions in the market address these growing code requirements with assemblies that use multiple layers of different materials from different manufacturers. Simply, conventional materials cannot meet the demands required for fire, water or structural performance on their own. For example, OSB is a structural sheathing but cannot meet the code for fire or moisture performance without additional layers of supporting building materials. It burns, rots, degrades with moisture and supports mold and bugs and as result needs additional layers of material to protect against its shortcomings. The result is a more costly, time intensive assembly which adds cost to construction.
Rock Max may be used as a single material solution. Because Rock Max doesn't burn, doesn't propagate mold or harbor bugs, resists penetration of water and is a structural replacement of OSB, Rock Max consolidates all necessary performance attributes into one powerful building solution.