The finest examples of modern window and glass door manufacturing are at the heart of the Apex windows and glass door product lines. Windows and glass entrances typically found in only the highest-end homes are a standard feature. We make them affordable because we manufacture them. Apex windows and doors feature triple-pane glass, Super Low-E, insulative gas-filled chambers, thermally broken aluminum, and stainless-steel mechanics. Only the best and the highest quality and we don't just meet Energy Star we crush it!
Whether Apex is building the complete project or supplying its individual components to your job, you will experience the advantage of the ultimate in construction.
Apex windows and doors use a 5mm glass vs. 3mm glass. Thicker glass means higher sound attenuation and a stronger, more rigid and durable assembly.
Apex windows and doors employ 2 Low-E coatings creating a "Super Low-E" performance not just Low-E. Because Apex employs triple pane construction we have an added surface for which the Low-E can be applied making the product ultra high performance.
All internal chambers are filled with argon gas and having double the gas chambers means more insulation.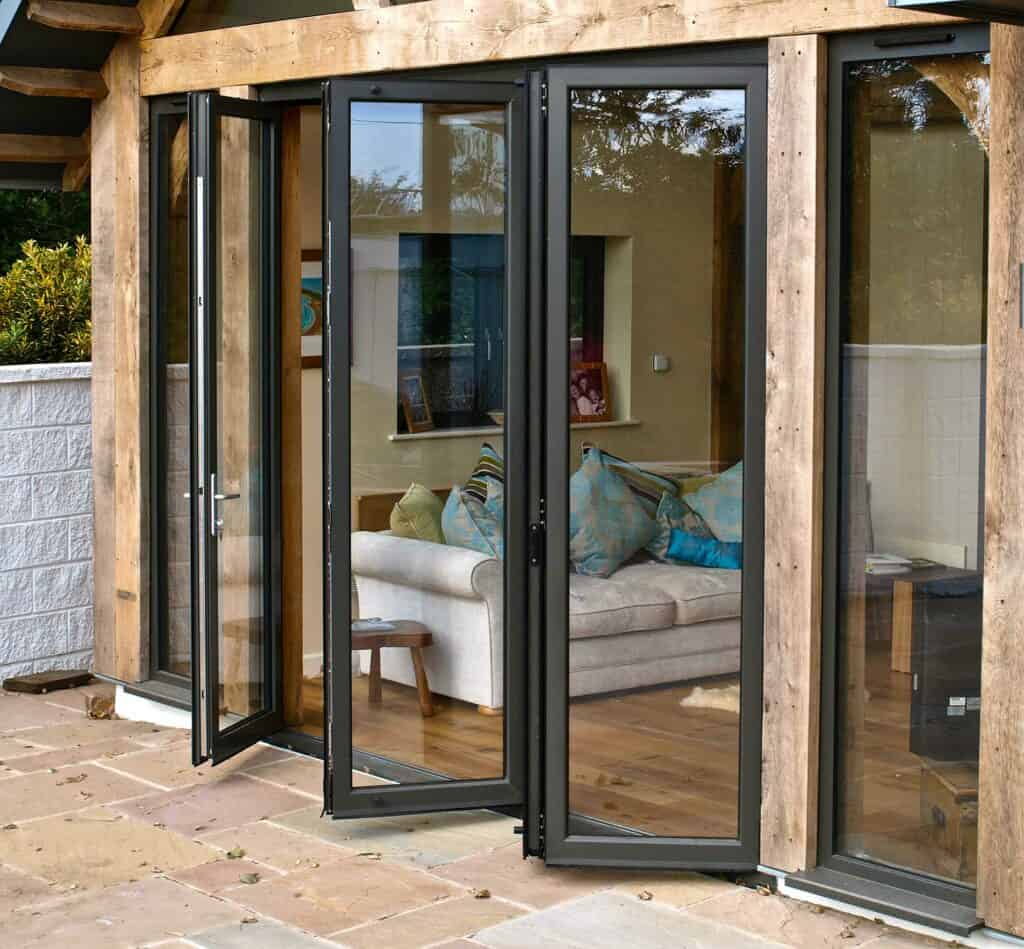 Thermally broken aluminum frames
All Apex windows and doors are formed by extruded aluminum profiles which are thermally broken. An aluminum frame provides a much stronger, more durable assembly. Aluminum gives options of anodized and powder coating for extremely long finish life. The thermal transfer in the frame is "broken". This means that the thermal transfer between interior and exterior climate is fully insulated.
Stainless Steel mechanical operation
All hinges and rotating and roller bearing mechanics are formed with high-quality stainless-steel parts which ensure ultra-smooth operation within the longest life cycle.
When looking for the absolute best, most efficient, most sound attenuating window, the triple pane window is the best, hands down. However, manufacturers charge exorbitantly for this top tear ranking when in fact if their window was designed for triple pane glass in the first place there would be a minimal cost difference with all the major benefits.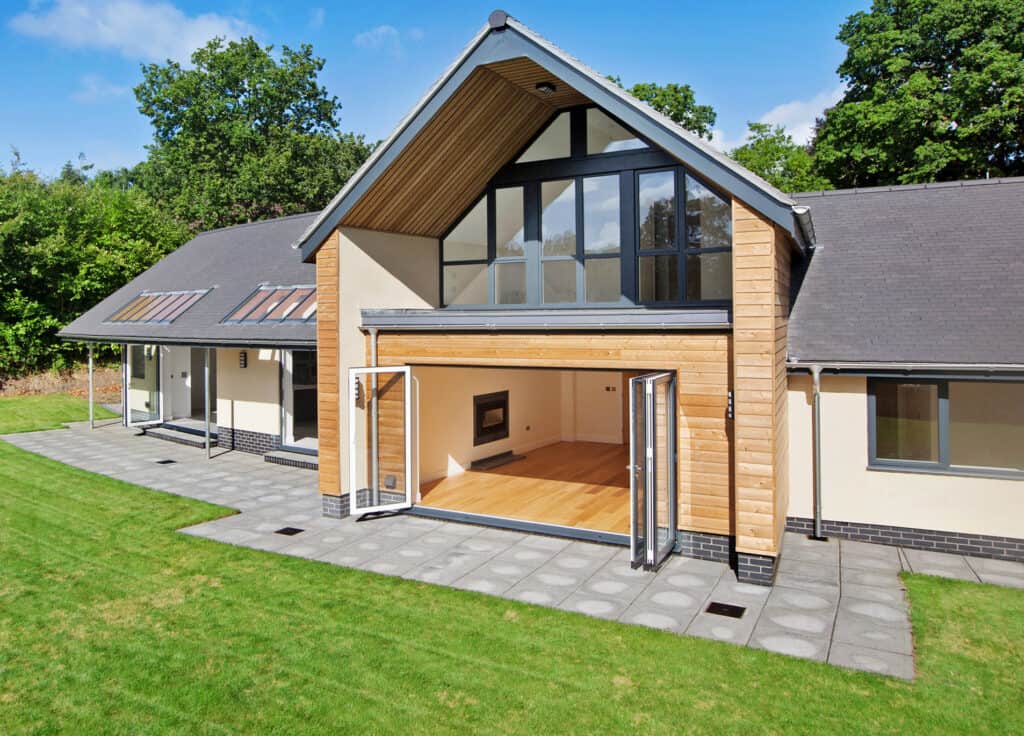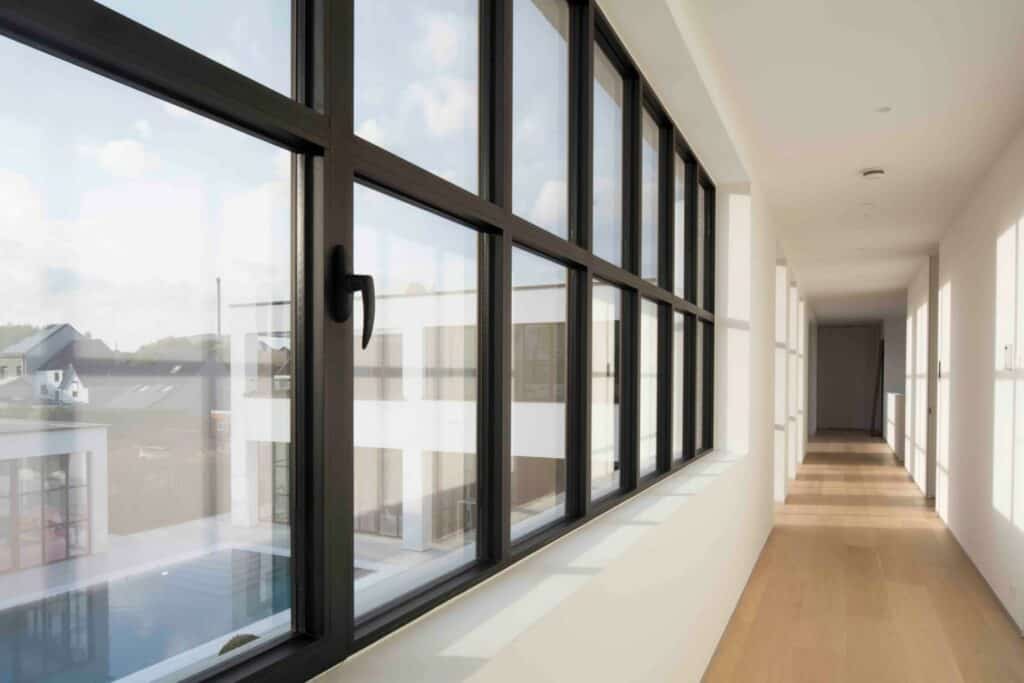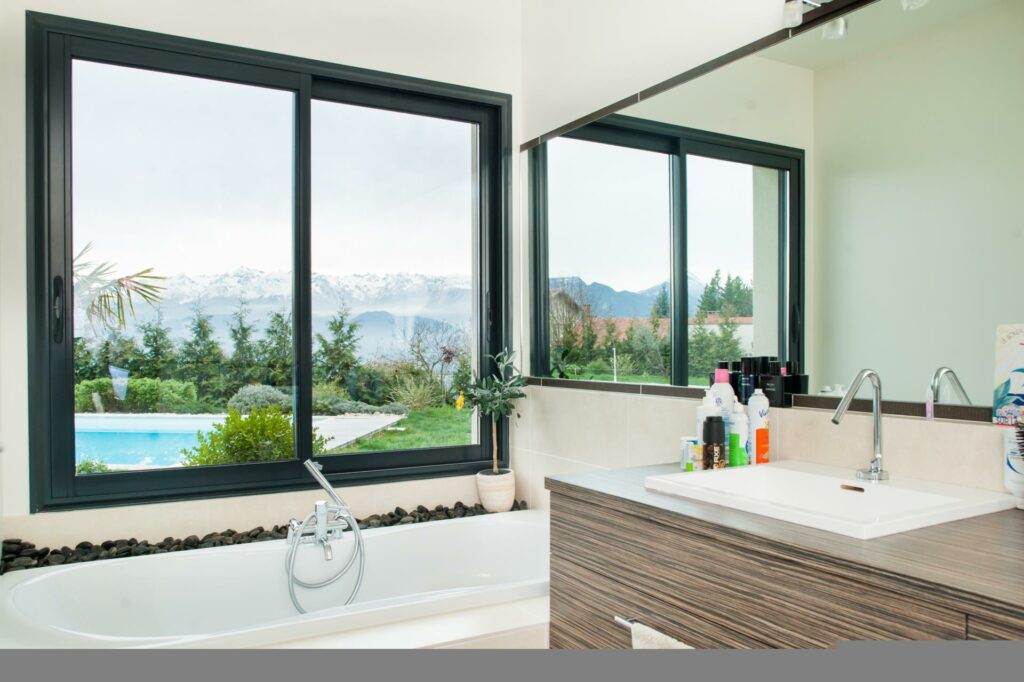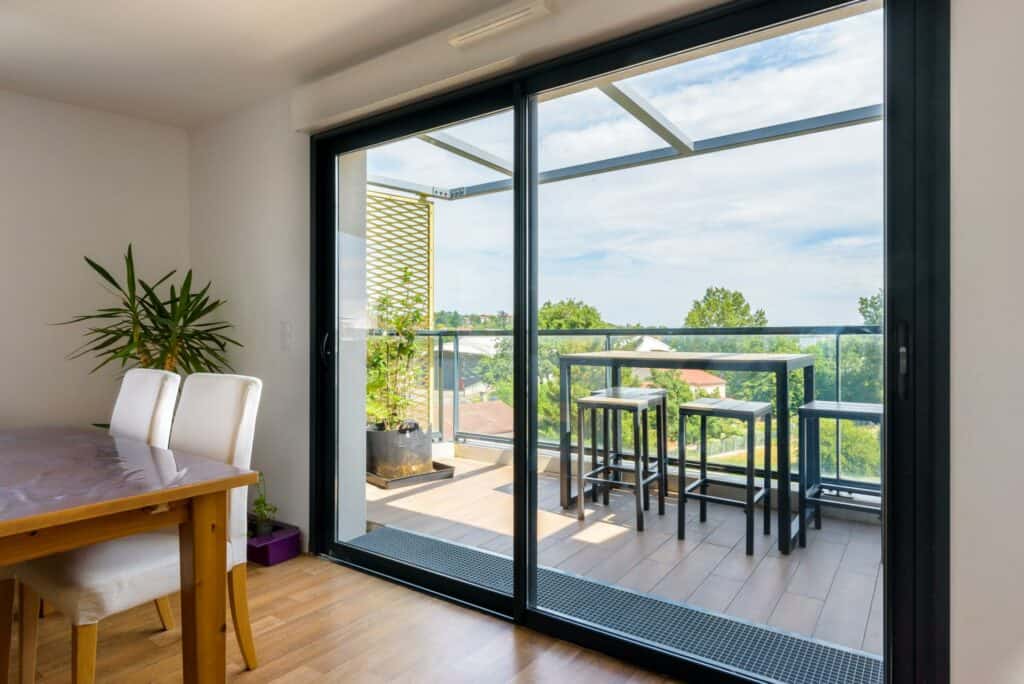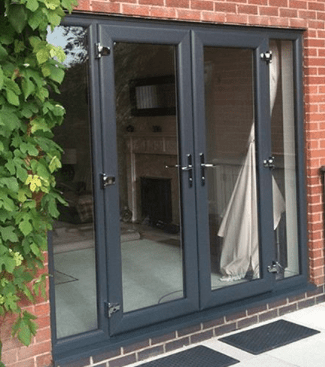 Single Hinged & Double Doors